If you are thinking about someone's cell phone hacking, then proper care and planning are crucial. Since hacking is not that easy task. So check out the best effective cell phone hacking app is a must that you need.
There are a series of benefits to installing the cell phone hacking app in your target cell phone when you are planning to get the spying application into your target phone. So, hacking the cell phone with just their number is not possible, you need physical access to your target mobile phone or gadget. 
How to Hack a Someone's Cell Phone?
There is some cell phone hacking app that will provide you with an advanced list of features of hacking. While MocoSpy will provide you proper guidance of hacking by step by step. You need to Download & Install Cell phone hacking app in someone's cell phone remotely. It will enable you to monitor someone's cell phone remotely.
Above all, you must keep in mind that there are various things that you need to keep in mind while hacking the cell phone online as it can be risky too to install the random application. There is the number of services that you will get while hacking the cell phone online. Below are step that you can easily Install Cell phone hacking app in someones cell phone. 
Download & Install Cell phone hacking app in your target phone without root.
Now insert the license key in the cell phone hacking app.
Now go to the MocoSpy dashboard to view target cell phone activity without letting them know.
Hacking is a bit complicated task for the persons who don't have the technical background, hence thereby there are some of the hacking apps that you get from the phone spy, and you will enjoy the cell phone hacking that you will be given from the quality and professional hacking remotely. 
Impact of Cell Phone Hacking
You will get to learn about all the doubtful truth about your teens or the employee. It is because you need a complete grip over the things that you need their cell phone data.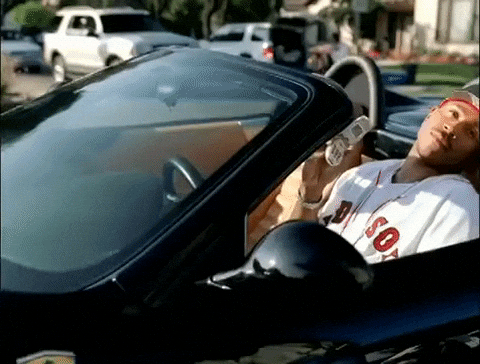 Moreover, if you are new to this hacking world, then you must have quality guidance from some professional platform. It will guide you in a much better way. But the best way is a spy app for android to hack someone's cell phone remotely. 
How does Cell Phone Hacking work?
Since you are living in the rock layers, then you must be assured that there are ample of law enforcement agencies that have the power to hack the cell phone without letting you know about it. Other than that, life is not that easy; most of the time, parents also want to know about their teen's GPS location by hacking their smartphones. 
You must-have things to hacking cell phones remotely with the best features of the MocoSpy cell phone hacking app, like the call logs, email monitoring, and GPS tracking, and other assorted. Hence you will be able to get all the details on the MocoSpy cell phone hacking dashboard to monitoring without letting them know.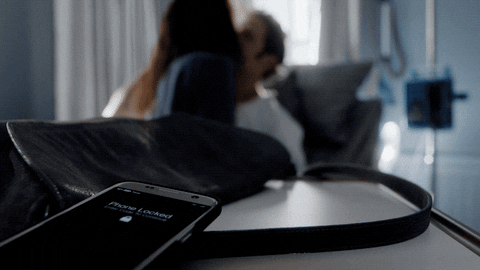 MocoSpy is Compatible with a Cell phone Hacking
The best compatibility about the MocoSpy application is the Android device you can hack any android cell phone remotely through the MocoSpy app. Moreover, it can fetch the target phone data. Also, those who are looking for specifications then it is the best reliable, secure, and secret application for the users. You must need to Install into the target device once.
Once you Install the MocoSpy cell phone hacking app, then the process of hacking is straightforward for you. However, if it is the matter of the MocoSpy mobile tracker, then here are the five advanced features that will help you to hack someone else's phone using their following features. 
Hidden Screen Recorder 
It is the best stealth high tech feature. The hidden screen recorder will assure you not to waste the batter. In this way, the Spy screen recorder starts making short videos of your target phone screen remotely. Just send a simple command to your target phone from the MocoSpy cell phone hacking dashboard.
There will be start instantly making recording & you can use it unlimited video duration; however, for better results, the shorter videos are recommended. Not only but it will automatically start after the reboot, and you'll get the instant notifications in the case as well.
Keylogger 
Are you thinking to know how to hack the password of your target person or the codes they are using in their chatting? Keystoker is the most advanced feature of the MocoSpy. It will work so amazingly that you will get the complete results of the things that have been made by using their keystrokes as it is. You will get every detail of your target person what they are pressing the keys on their keyboard and will show you on the MocoSpy cell phone hacking dashboard.
Social Media Tracker 
So, we cannot deny the fact that most of the spams, bullies, and other misshapenness are occurring on social media applications. Therefore, having a cell phone hacking app enables you to spy on social media apps. Once you have the cell phone hack app you can track social media of the target device, you will get each and every detail about their social media apps conversation, calls, and media files what they shared.
Surround Recorder 
It is the fact that you also want to listen to their surrounding voices using the Cell phone hack app, however, listen to the surrounding voices really easy with MocoSpy.
Capture Remotely Hidden Screenshots 
Are you looking for a hidden screenshots feature too in the cell phone hacking app? to save your child from the online spams and bullies. Capturing hidden screenshots is the best way to show proof that you are aware of the activities of a target person. It will  taking continuously screenshot of your target phone and start uploading on to MocoSpy dashboard