Have you at any point given seeing a shot somebody's mobile phone? Surely, you more likely than made an effort not to keep an eye on somebody's cell phone sooner or later in your lives. There could be a few purposes behind you to attempt that. You might need to keep an eye on somebody's mobile phone; however, the dread of getting captured may cause harm in your manner. In any case, imagine a scenario where we reveal to you that you can keep an eye on somebody's mobile phone without having the dread of getting captured. Honestly, we should discuss the strategy that permits you to keep an eye on somebody's phone without them knowing.
In this post, we will illuminate the strategy that shows us how to keep an eye on someone's cell phone without them knowing for nothing. Utilizing this technique, you will have the option to furtively keep an eye on somebody's mobile phone and have an understanding of their movement without having the dread of getting captured.
Spy on any phone now
· Spy on somebody's cell phone
Individuals typically plan to keep an eye on somebody's phone action by using android spy software just during crises or when they need to ensure their friends and family remain safe. Your youngsters and accomplices and business are the most notable individuals throughout your life whose security matters to you.
You could never need your friends and family to feel dangerous on the web and would not require them to engage in improper exercises on the internet. In any case, since it is incomprehensible for you to associate with them all the time as you are caught up with working and winning cash for them, you wind up stressing over your friends and family, thinking whether they are protected online. 
Rather than worrying about the wellbeing of your friends and family on the web, you ought to receive a technique that can assist you with observing their online movement and check whether they are confronting any difficulty on the internet. It will help you with liberating yourself from excessive pressure so you can concentrate on your work without stressing over their security.
·
Check your child
Protect teen's from using drugs track mobile phone action with the assistance of a spy observing application may appear to be dangerous to numerous parents as they dread their kids will recognize the nearness of an application introduced on their phone. When they get some answers concerning the use, their trust in the parents will get broken, and they will feel annoyed. Parents might not have any desire to harm their youngsters deliberately; however, once kids get some answers concerning the checking application, they may feel hurt. It could be one reason why most parents dread utilizing a mobile phone observing application.
Let us guarantee you that your kid won't have the option to get some answers concerning MocoSpy introduced on their mobile phone because the application remains covered up on their phone and can't be recognized by them under any situation. With the assistance of the MocoSpy checking application, you can keep an eye on somebody's gadget without having the dread of getting captured.
·
Why The MocoSpy?
MocoSpy lets you spy on someone wireless without them knowing. This observing application stays 100% covered up and secretive on the objective individual's phone. It is the motivation behind why most of the parents are turning towards MocoSpy advanced features because the application remains covered up on their youngster's mobile phone.
Read More: How to Spy on Cell Phone Without Installing Software on the Target Phone
By downloading and introducing the application on your kid's phone, you will encounter no mischief to their gadget as the form is sheltered and secure to utilize. You can use this checking application for different reasons. For example, so that you need to follow your kid's whereabouts or need to have data about their web perusing movement, you can introduce this application on their wireless.
· For business
To grow more trust in this application, you can peruse the client audits on the Google Play Store and Apple store and read about the app on its official site. Unquestionably, there are many checking applications accessible in the market, yet MocoSpy has been viewed as the most dependable and veritable of all.
You have to enlist a record on the employee tracking system site to start checking somebody's mobile phone. You will be approached to pick bundles.  Be that as it may, so that you do feel happy with the administration, you can keep utilizing the application. After the form is introduced on the objective's cell, you have to conceal the application's symbol from the Application rundown of their phone.
For this, you have to get hands-on their cell phone, particularly if they are utilizing an Android cell phone. For Ios gadgets, no physical access to the objective cell phone is required.
After concealing the application's symbol on your objective's Android phone, you can sit and unwind because your target individual won't have the option to identify the application on their system. You can sign in to your online dashboard from where you can remotely follow somebody's online actions.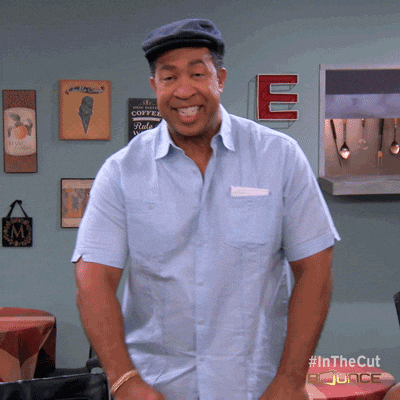 What more about this spyware?
We might want to finish up by saying that the spy software checking application is handy for parents since it encourages them to ensure their kids online. Parents can utilize this checking application without their kids knowing the slightest bit about it. Along with that, kids won't have the option to lose trust in their parents and won't misjudge them. Enlightening your children concerning the observing application will annoy them because most children don't need their parents to attack their security.
Benefits of this spyware
So, the checking application is hidden from them and keep on keeping an eye on their wireless movement without them knowing. It doesn't make a difference so that you are busy working or home because spyware lets you spy on your youngster's phone from anyplace and whenever.
In reality, as we know it where online dangers have gotten common, we have to adhere to arrangements that can help our friends and family have a sense of security on the web. Your friends and family need to have a sense of security in the disconnected world as well as online too.
Functions of this spyware
There is no compelling reason to get to a cell phone to introduce a spy application as you can keep an eye on them without adding programming on the target.
All the necessary data from the checked gadget is accessible on your mobile phone.
Step by step instructions to introduce spyware
We realize that cutting edge spyware can be introduced remotely to hack phones and to clone gadgets.
· Other means of spying
So that you are attempting to get your business employees on cheating, it is anything but difficult to take their cell phone while they are away. Furthermore, that you do not have such a chance, you have a go at phishing. Phishing is an act of sending messages that incite individuals into tapping on malignant or risky connections or connections. On clicking these pernicious connections, you will be prompted to give your own and touchy data like secret words, financial balance numbers, and Mastercard's. You can get these phishing messages via web-based networking media to get your classified data, address, or name.
What to consider?
Here is the way to keep an eye on wireless without approaching:
Download dependable following programming.
Go to the official site of the product you have picked.
Register your record there and begin taking a shot at the control board.
Initiate your self
Begin controlling Android remotely
Android compatibility
It is somewhat harder to keep an eye on Android cell phones and check the compatibility. They do not have anything to do with Cloud information stockpiling, which entangles the circumstance; be that as it may, there is an exit plan. A decent government operative choice can be a concealed establishment of spyware on the external wireless. To do the mission, you do not need to contact the gadget. Send a connection for undetected record establishment, and the client will do everything himself without understanding what occurred.